Fans Are Scared For Kaley's "Safety" After Her Latest Instagram Photo…
Kaley Cuoco is Cupping
Kaley Cuoco recently posted a photo of herself with the marks of the natural pain relieving technique of cupping. The dark red circles all over her back caused alarm to some fans, while others immediately knew what they were from. 
Cupping At The Olympics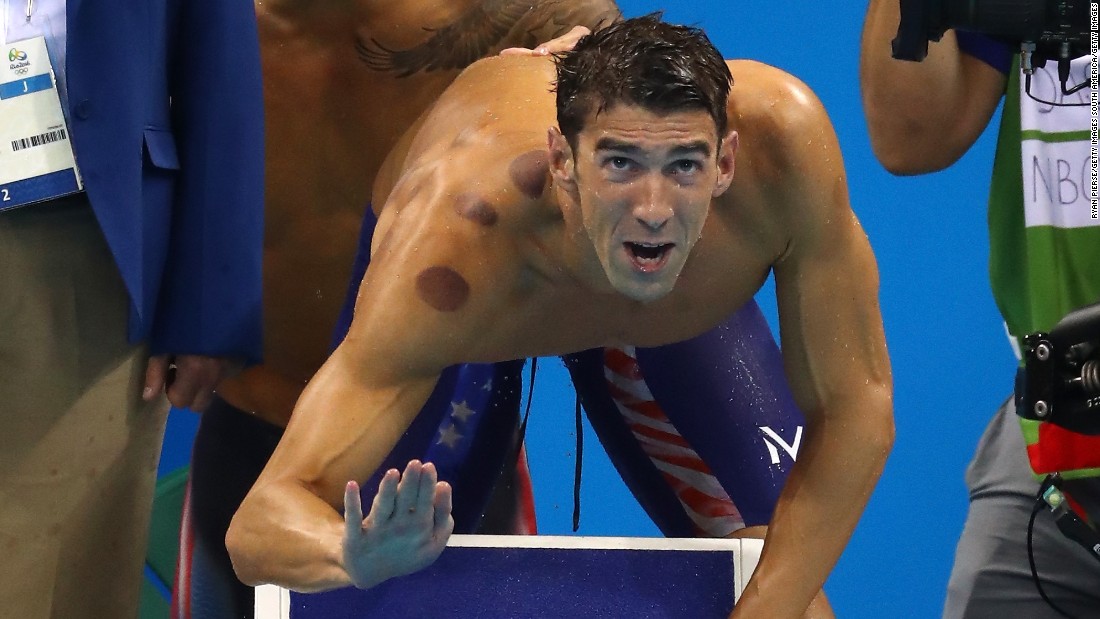 Cupping became famous this past year when Olympic athletes started showing up to their events in Brazil with strange marks all over their arms and back. Michael Phelps showed up for one of his races with dark purple circles, and fans went nuts. 
Originally cupping comes from middle eastern and Asian countries. Glass cups are placed by a trained professional on problem areas. They are heated to create suction. The theory is that the suction stimulates blood flow to aggravated areas and relieves pain. It certainly must be working– athletes and celebrities all over the world have been flocking to have the procedure. 
Kaley's Cups
It makes sense that Kaley would need the procedure. She is known by her fans as an avid athlete. She was at one time a nationally ranked tennis player, and these days spends all of her off-set time riding and caring for her horses. 
Kaley posted the above photo with the caption, "Hurts so good #nofilter#cupping ? #horsegirltanlines." Kaley definitely has a severe tan line from her riding. You can see the change in skin color right by her shoulders. 
Kaley is incredibly active and is a great example to young women. She captioned the above photo "Yoga with @kunalnayyar." Looks like the two were goofing off behind the scenes of The Big Bang Theory. We love how much fun this cast has together. This isn't the first time Kaley has done yoga on set. 
Her character Penny has been featured showing Sheldon some yoga moves on a previous TBBT episode.
We hope Kaley's back is alright, and are glad she is seeking treatment. Would you follow Kaley Cuoco's example and try cupping therapy?
Sponsored Links