The Little-Known "Green" Obsession Of The Robertson Men
Apparently, duck hunting isn't the only thing the Robertson men are competitive about. Willie Robertson recently revealed that the brothers have always been into golf.
The Robertson Men Love Golf
Few Duck Dynasty fans know that the Robertson men love golf. We saw Uncle Si create a few hilarious YouTube instructional videos in the sport, but we never had any idea how serious these brothers take the game.
Willie explained that he and his brothers were always curious about golf. He said, "We built a little make shift golf course when we were little down by the river. I had my grandmother's cane, and a ball…we dug holes with a shovel and we would play golf like that." Talk about a "pioneer man" way to play the game.
Willie Robertson also admitted that he even enrolled in lessons, just to be able to beat his brothers. He recalled, "I didn't get serious about golf til really college. I took a lesson and I went. He said 'what do you wan to do?' I said I just want to beat my three brothers."
The four brothers are highly competitive in everything they do and golf is no exception. Willie said, "We play all the time. We still play. The four of us play, we've got a bunch of friends that get together." 
Duck Dynasty Threw Off His Game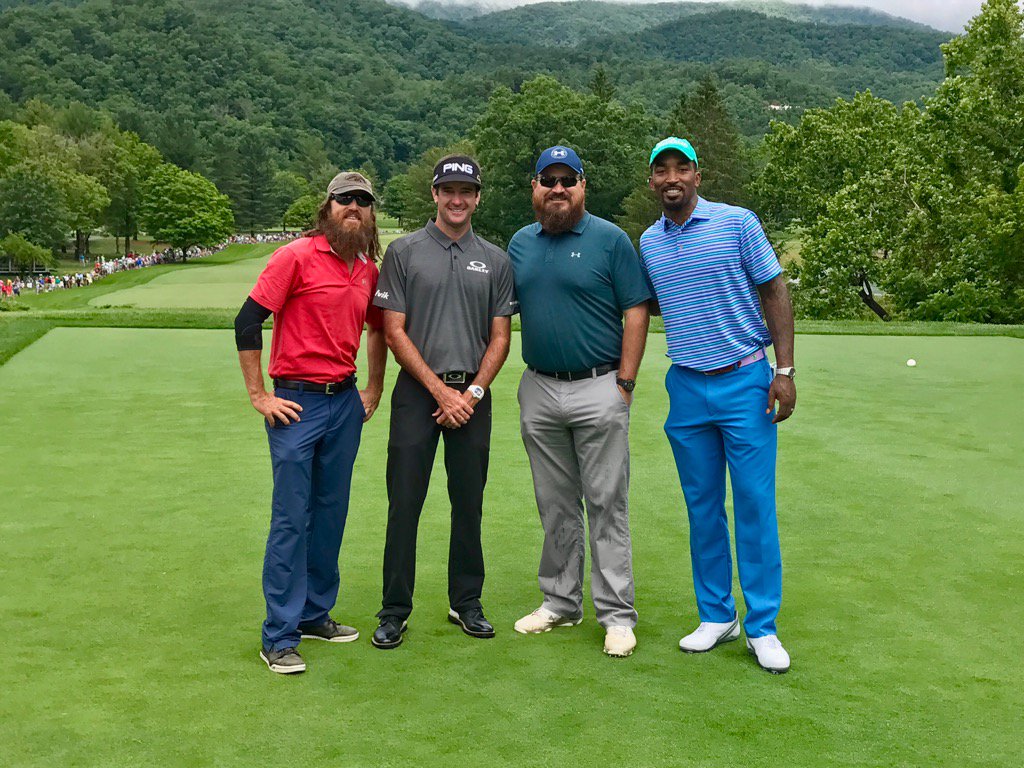 Willie also admitted that Duck Dynasty threw off his game a bit. The schedule made it impossible for him to practice… but that wasn't the case for Jase. Willie said, "When Duck Dynasty happened, I was having to work a lot. Jase was just playing golf every day. When he wasn't filming he was just playing golf… He's had the best of me the last couple years."
Willie appeared at the Diamond Resorts Invitational golf tournament last week to benefit the Florida Hospital for Children. He said, "I actually moved my schedule so I could come here because I wanted to go see the hospital. You know we get to do a lot of fun things, through golf, and through your celebrity. But actually seeing where your dollars go….we were on that new floor where the kids will be helped out. It was just very special, that's what it's all about."
Did you have any idea the Robertson men loved golf so much? Can you imagine what 18 holes with them would be like?