Willie Robertson Didn't Call Trump To Congratulate Him After The 2016 Election Results
Willie Robertson has endorsed Donald Trump from the very beginning of his campaign. The businessman, Duck Commander CEO, and author of the new book, The American Fisherman, Willie Robertson shares his feelings after the 2016 election results.
Willie Has Yet to Congratulate The President Elect
In an interview with Fox 411, Willie Robertson admitted he hadn't yet called to congratulate Donald Trump on his win. "I'm sure I will at some point. We'll try to get together and meet up at some point," Willie said. The two businessmen met by chance when Willie was visiting Oklahoma City with his son. Willie had known the President-elect's son, Donald Jr., for quite some time, and have even gone hunting together. 
He's Not Sure If There's a Political Future For Him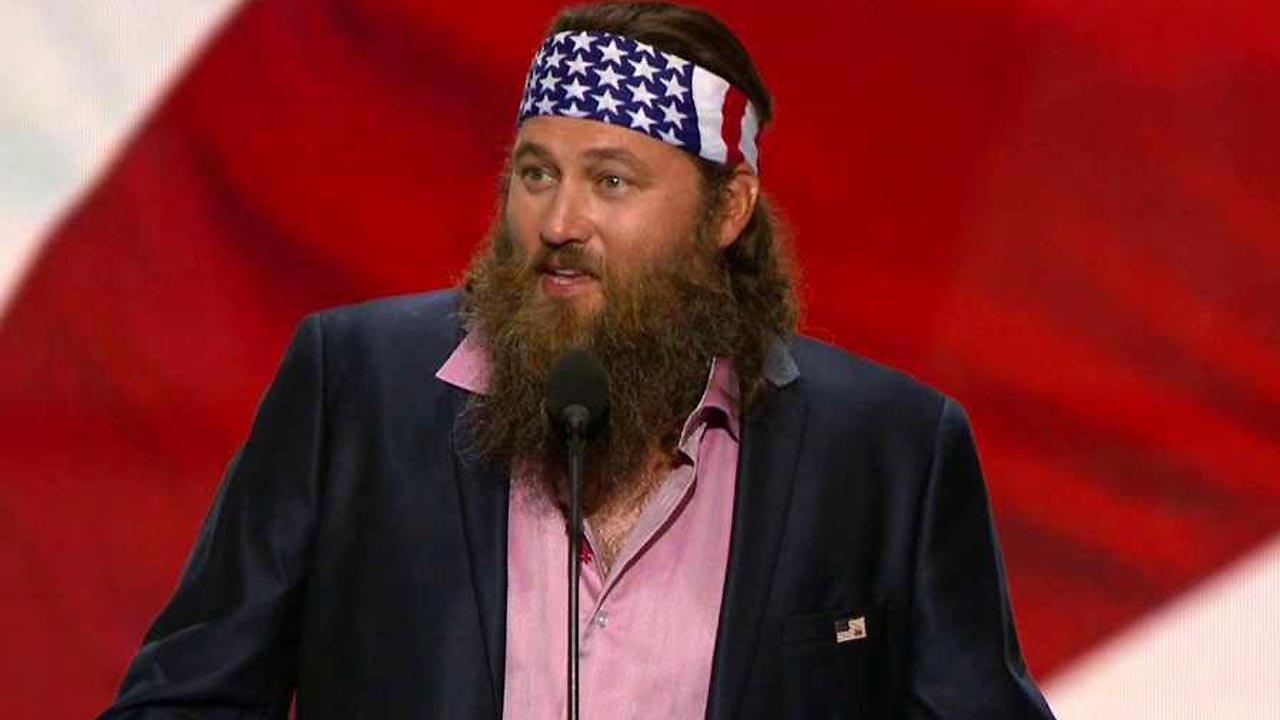 Willie admitted he wasn't sure if he'd be in Washington D.C. any time soon. Willie told Fox 411, "I get there some, and I'm sure if something comes up I'll try to make myself open." It was unclear if Willie was referring to visiting for a speaking engagement, or running for office himself.
In the most recent episode of Duck Dynasty, Willie tried his hands at politics. He ran against his brother Jase in a Homeowners' Association Presidential race. His slogan was "Don't Be Silly Vote for Willie!" The slogan was borrowed from Willie's ninth grade class presidential campaign. In the book Duck Commander Family Willie admitted to using the slogan in high-school. Willie also mentioned running for Mayor in the Season 11 Premiere, but it was only in jest.
Willie Hates The Division
When Fox 411 asked Willie if they hated seeing the country so divided, he said, "Yes." Willie hates that the election results have pulled the country apart.  
"I think hopefully, we can work together and give the new President a chance and see what can happen." Many Republicans feel this same sentiment of, "Give the President-elect a chance." Willie stated, "We all respect the system. So there's no changing it. He's gonna be the president. You would think you would try to find out what you could do to help the country and not tearing up stuff. I don't get it." 
Willie Wants People To Know Trump Is A "Real Guy"
Willie based his support of Trump off their personal meetings. "He was a real guy. When you talk to him just privately. Unlike a lot of politicians that are kinda stiff and rigid and wondering if everything they say — or should they talk to this person or should they not — I didn't get that at all from him."
It's safe to say President-elect Donald Trump still has Willie Robertson's support. It will be interesting to see at what capacity this relationship continues.
Do you think Willie should serve in some form of political position?