Sadie Robertson's New Book Sheds Light On Her DEVASTATING Battle With…
Sadie Robertson's new book, Live Fearless is finally available for pre-order. Here's what to expect from Willie Robertson's daughter's latest work.
Sadie Robertson's New Book
Sadie Robertson's new book Live Fearless is finally available for pre-order. Fans are so excited to get their hands on Sadie's latest work. Live Original, Sadie's first book, was so successful, we can only assume this one will be too.
Live Original was all about how Sadie stayed level-headed and true to her values while accumulating fame and fortune on Duck Dynasty. In the book, she talked about the pressures teens feel in today's day and age, and how she combat those pressures in her own life. The idea of "living original" is all about cultivating a relationship with God and living for him.
Now, Live Fearless is all about "Setting aside the fear, anxiety, and comparison to become the joy-filled person God created you to be is exactly what God is inviting you into." Sadie has chronicled her struggles while becoming an adult, and now she's writing about how she overcame anxiety and fear.
Earlier this year, Sadie wrote about an eating disorder she developed while living in LA. She explained that she acquired unhealthy thought patterns while filming Dancing With The Stars. The book is about these sorts of struggles. Sadie explained, "I personally think our culture has created a perspective that is so far off from what we were created for. We search a screen for someone's heart, but all we find is comments, memes, sub-tweets, twitter-wars, articles and edited photos. We've completely swapped out people for profiles."
Coming In February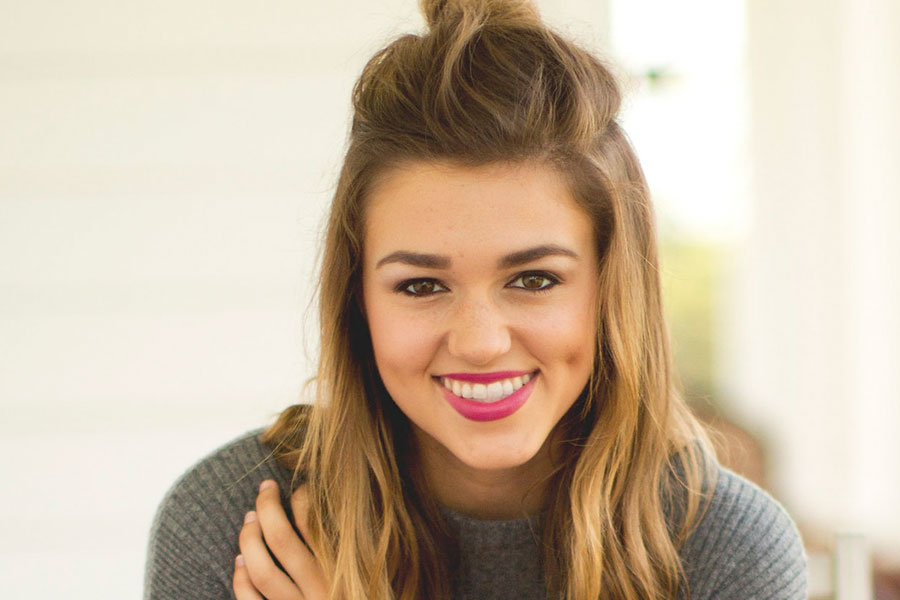 The pre-order is available now, but the actual book won't be released until February 6th. Hopefully, before then, Sadie will be releasing teasers to keep us excited. She explained, "It took a major perspective shift from staring at comments on a screen to really digging into the pages of my Bible to see what God actually says about overcoming fear."
Will you be pre-ordering Sadie Robertson's new book, Live Fearless?