Phil Has A HUGE Christmas Message… It May Be A Little Crazy Actually
Phil Robertson just made a huge case for Christ. In Phil's new show In The Woods with Phil, the Robertson patriarch talks candidly about his faith and beliefs. In a new episode, Phil explains why we should all be saying "Merry Christmas," and eagerly awaiting Jesus' return.
Phil Robertson's Beliefs
Phil Robertson doesn't like the phrase, "Happy Holidays" at all. In a new episode of In the Woods With Phil, he explains his opinions about the holiday season. He says it's about Christ coming to earth, and it should be celebrated as such. "We have Christmas coming up. Christ-mass, Christ-worship. There's a mighty thrall, and it's getting bigger all the time. They don't want to hear the words Christ. They cover their ears, and it makes one wonder."
Phil believes that "Happy Holidays" is a silly substitution for "Merry Christmas." Why would you acknowledge Christ in your seasonal greeting? After all, he is the reason for the season. Phil said, "They said he was coming for 5,400 years. That's how long they predicted him coming. One after the other, you can read them all. Where he would be born, what he would be called. God with us."
Phil also pointed out that Jesus literally means "help from Jehovah," and he says, "Help is on the way." Phil believes the only reason for the season is Jesus's birth. He adds, "His birth is celebrated, and somebody started calling it "Christ-mas."
"It's Not A New Thing, It's An Old One"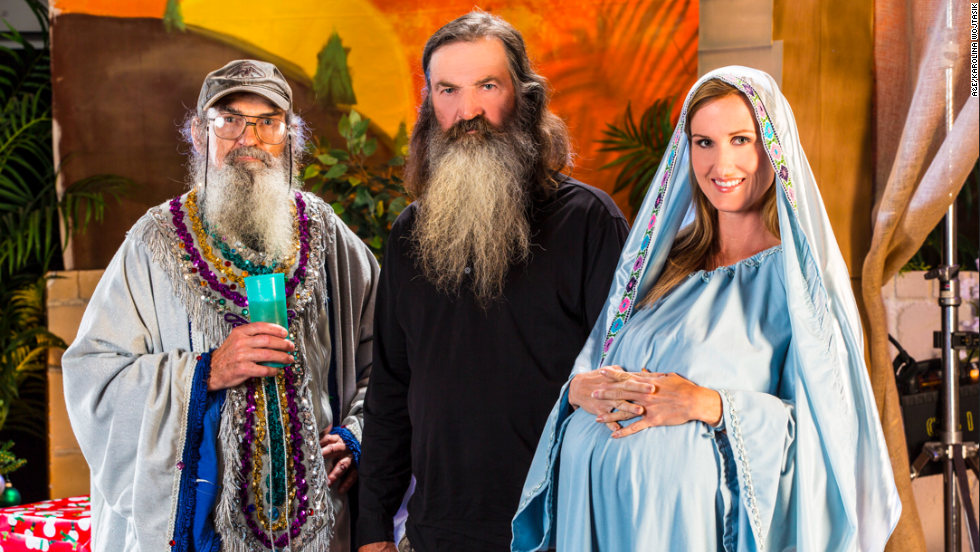 Phil points out that Jesus was a remarkable man, and that the good news isn't new at all. "It's not a new thing it's an old one," He said. "Here's a guy sent by God, preaching to the most religious people on earth."
Phil Robertson is steadfast in his beliefs, that's for sure. He hopes to change people's mind about Christianity, and bring them to the light with his new show. CRTV is happy to have him and support his mission wholeheartedly. Do you believe Christ is coming again?