Phil Robertson Makes Personal Confession That May Make You See Him In A Whole New Light…
Phil Robertson alluded to his own "raunchy sins" while talking about the Harvey Weinstein scandal last week. Here's what the Duck Dynasty star had to say about the state of the world.
Phil Robertson On Weinstein
Phil Robertson alluded to some pretty dark and gross behavior at last week's Value Voter's Summit. The event is put on by the Christian Conservative lobbying group, Family Research Council.
 More than 40 people have now come forward and accused Harvey Weinstein of acts of sexual harassment. The Hollywood mogul finds himself caught in a scandal, with all evidence pointing to his disgusting behavior. Phil Robertson decided to comment on the controversy, and he might have admitted he's acting similarly.
Phil told the crowd, "We've said for years that the Hollywood media has been controlled by the Evil One and now some Hollywood mogul is trying to breed all the chicks, and it gets covered up, and everybody is shocked."
Most fans can probably agree with Phil that the industry is corrupt. However, then Phil uttered a shocking revelation. 
He said, "We give them the bad news first…But you know what, we don't need to forget something…Weinstein can be forgiven. Don't forget that." 
It was hard for many fans to hear Phil suggest Weinstein's transgressions should be put in the past.
Raunchy Sins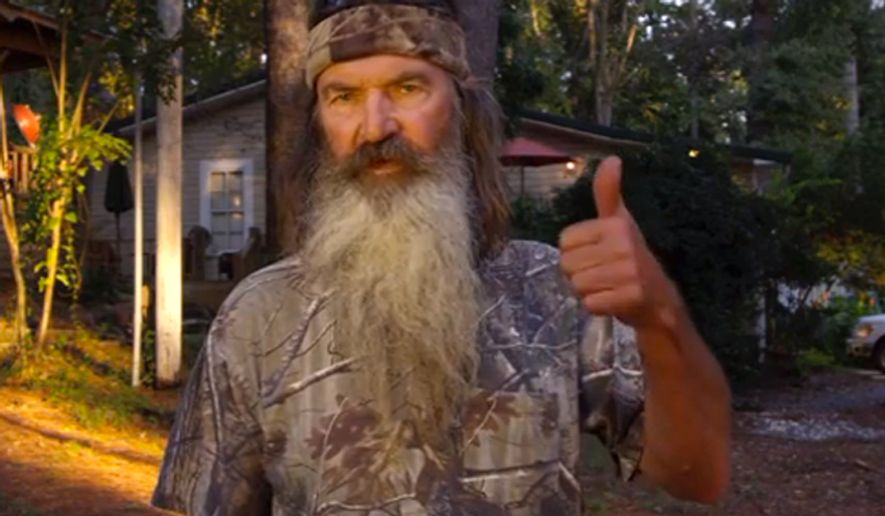 Phil then shockingly grouped himself in with Weinstein. 
He said, "I've had some pretty raunchy sins in my first 28 years on the earth…Grace is far better than law. Grace says all your past sins can be removed and never counted against you again."
Exactly which sins Phil is referring to we can't be sure. 
Previously both Phil and Kay Robertson have talked about his infidelity and past struggles with alcoholism. Miss Kay said, "…I knew then, but I didn't want to believe it; [he] was running around on me. And what I would tell my boys all the time is, 'That's not your daddy. That's the devil in your daddy." 
However, we'd like to point out there is a big difference between infidelity between two consenting adults, and sexual harassment or assault.
What do you think of Phil Robertson's comments on the Harvey Weinstein scandal?