Missy Reveals What Annoys Her The Most About Jase After 27 Years Of Marriage…
Jase Robertson has been married to Missy Robertson for over 27 years. Like any married couple, they have their pet peeves about one another. This week Missy decided to share hers.
Jase Robertson's Worst Habit
Missy Robertson is promoting the new CamoFlix website by posting videos with "Duck Season" survival tips on the website. She hopes to help other wives get through this challenging time of year by avoiding divorce and maintaining peace.
We all know that the Duck Commander men work very hard during Duck Season. However, you might not realize it's not walk in the park for the Duck Wives either. Missy explains her least favorite things about this time of year in comedic videos.
Recently she posted a video about one of her biggest pet peeves- when Jase Robertson steals her hair dryers. Apparently leading up to Duck Season, Jase heads out to the swamps to scout for ducks. His boots inevitably end up soaking wet, and he needs a way to dry them off. So he decides to take Missy's expensive hair dryers and set them up inside the boots.
Missy says in the video, "Nothing is more frustrating than when you get out of the shower and your hair is all wet, and you reach into your drawer to get your hair dryer and it's not there…" She has a simple solution. Missy explained, "I hide my hairdryer… As Si says, hide your wife, hide your kids, hide your hairdryer."
A Cute And Strong Couple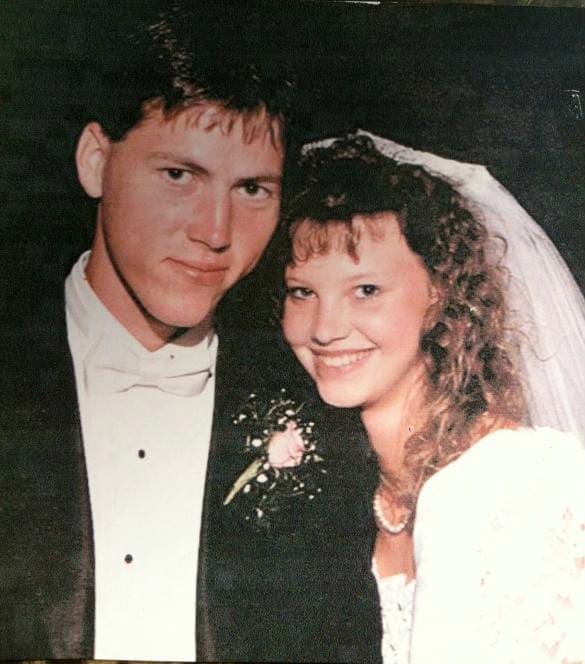 We must say, if this is Missy and Jase Robertson's worst marital problem, they're pretty well off. The couple have 27 years of compromise under their belt. Jase even explained that he told Missy exactly what she was getting right in the beginning of the relationship. He told Missy on one of their first dates, " I said, 'I'm a hunter, I'm a fisherman, I'm gone weeks at a time. I'm just laying this out. But I will take care of you and I will treat you with respect…"
Missy will be posting more tips on CamoFlix for wives of Duck men. We can't wait to see what she and Jase Robertson have in store for the next one.