Jase Robertson Opens Up About His Complicated Relationship With Phil
Jase Robertson is a forgiving man and he's seen a true miracle in his father's life. He's the first to admit his dad went down a rocky path but he's also his father's greatest cheerleader.
Jase Robertson's Relationship With Phil
Jase Robertson's relationship with his father got off to the worst start possible. At the time of Jase's birth, Phil was in a stage of sex, drugs, and rock n' roll. He called himself a heathen and a scumbag and admits his family was not his first priority. 
The day Jase was born Phil was not by his mother's side. He didn't even seem interested in another son coming into the world. Jase explained, "Si went to the river to tell Phil that Kay was having a baby. I've always heard that Phil's response was something to the effect of, 'What do you want me to do about it?' Si asked him, 'What do you want to name him?' Phil replied, 'Name him after you.' So I was given the name Jason Silas Robertson."
Of course, now Jase can laugh about it. He even added, "Maybe that's why Si and I love to argue so much. My dad called me 'Jase' about half the time, and somewhere through the years the name stuck." While many sons might harbor resentment from an estranged father, Jase was able to move on.
Phil's Change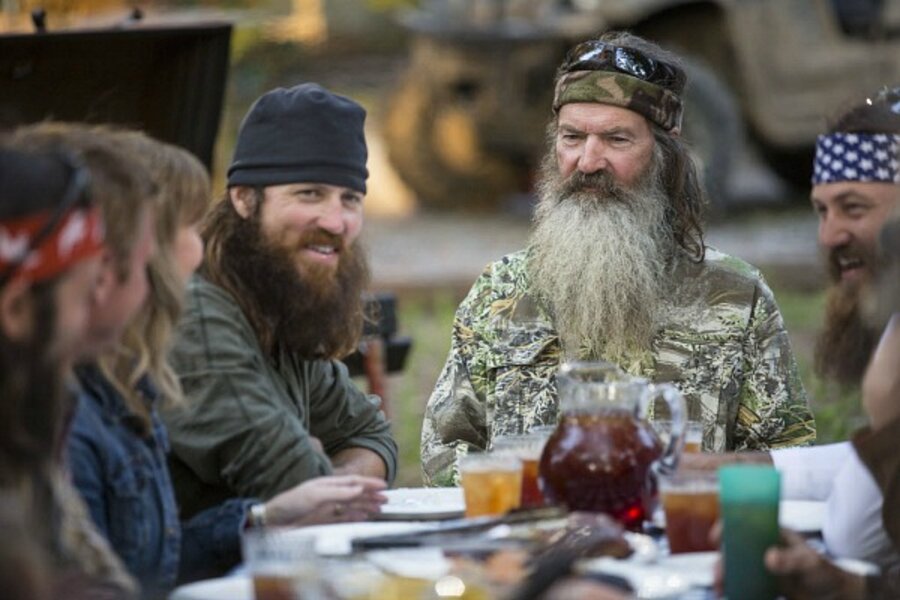 Jase saw a change in his dad during his childhood. He wrote, "I was probably eight when I realized this change was going to be permanent and for the better." Phil found Jesus Christ and immediately turned away from his sinful ways. This meant he was now available to be the father his sons needed. 
After a while, Phil and Jase were able to bond over their love for Christ. Jase recalled, "I had gone to a Bible Saturday and had gotten "stirred up" about this one called Jesus. I asked my dad about it. And he told me that's the same message he'd heard. Not long after that conversation, Phil and I waded into the Ouachita River and he baptized me. I then realized why he was a new creation."
It's crazy to think that Jase Robertson could go from being fearful for his father to being baptized by him. What a beautiful story of God's redemption and hope.