This Fan Just Wrote About What It's REALLY Like To See Sadie Live On Tour
A fan named Sarah Hudspeth recently wrote a commentary on her experience at Sadie Robertson's Live Original Tour. Phil Robertson's granddaughter, Sadie, tours the country speaking to teens. Here's what this Springfield, Illinois high schooler had to say about the experience.
Phil Robertson's Granddaughter Takes After Him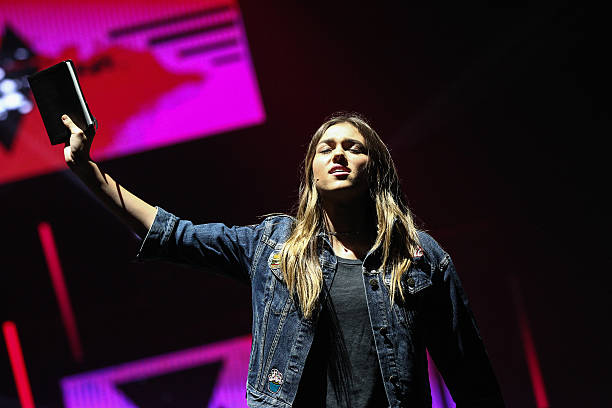 Sadie Robertson isn't just Phil Robertson's granddaughter anymore. She's become a money making machine, who just so happens to preach the gospel to thousands of youth nationwide.
Phil Robertson is known for his evangelism. He's brought many men to Jesus on this side of the road and even baptized them on the family's property. Now, Sadie and her brother John Luke are taking after him and bringing people to the Lord.
Many fans have wondered what Sadie's Live Original tour is all about. It's advertised as a fun night with fellowship, music, and guest speakers. Sarah Hudspeth, a junior from Springfield Illinois wrote a piece for the State-Journal Register, detailing her time at the event. She let fans who have never attended know exactly what to expect.
First, Sarah taught us that John Luke actually has a huge role at Live Original. Apparently, at the event Sarah attended, John Luke actually spoke before Sadie. She says he intended to make the audience members feel like they were at summer camp. Sarah was skeptical but then wrote, "But he accomplished it. John Luke made everyone laugh, then he put us all in groups to talk to one another and decide stuff together. By the end of it, he turned the audience into a big family rather than separate individuals and it was amazing."
Sadie's Big Message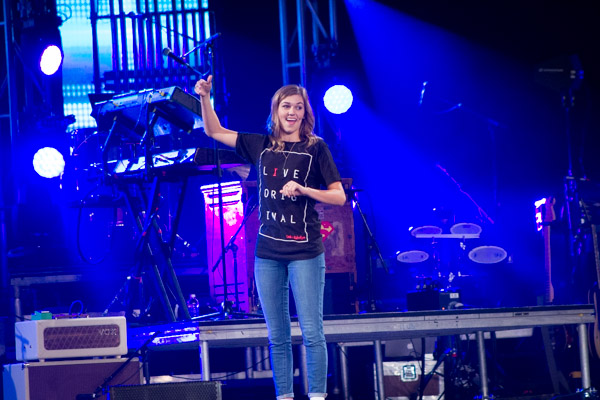 It sounds like John Luke had a major effect on audiences. However, Sarah also said Sadie's impact was just as large. Sarah wrote, "Then Sadie Robertson took the stage and had everyone in the audience enthralled. She spoke of her own experiences but somehow made it relevant to each and every person in that room. She talked about how she struggled with anxiety and an eating disorder, and it made me realize that no matter what we go through or what struggles we face, God can help us overcome them."
Sadie often talks about her hope to help people all over the world. She wants to encourage them to do good and be the light. Looks like she accomplished that at her Illinois show this fall.