The Robertson family gained fame and fortune when the hit series Duck Dynasty became popular. They are known for their Christian ethics and strong value system, so how have these stars given back? Here are three of the charities Duck Dynasty members support.  
American Cancer Society
photo by duckcommander.com
The American Cancer Society is a foundation that raises money through the Relay For Life Campaign. The campaign has raised millions of dollars. That money goes toward education for communities to help prevent and detect cancer early. The money also goes toward cancer research, aimed at finding new cures and treatments. Finally, it provides assistance to patients and families affected by cancer. The Duck Dynasty cast teamed up with the Relay for Life campaign, and created a purple duck call with the Relay for Life logo on it. Each time one of these special calls was purchased, the Duck Commander donated nineteen dollars to Relay for Life.
photo by duckcommander.com
The family also created a special pink Duck Call with the logo "Making Strides Against Breast Cancer." This campaign is similar to Relay for Life and raises funds specifically for breast cancer awareness and research. Nineteen dollars for each duck call sold were donated to the cause.  
Sadie's Rain Boots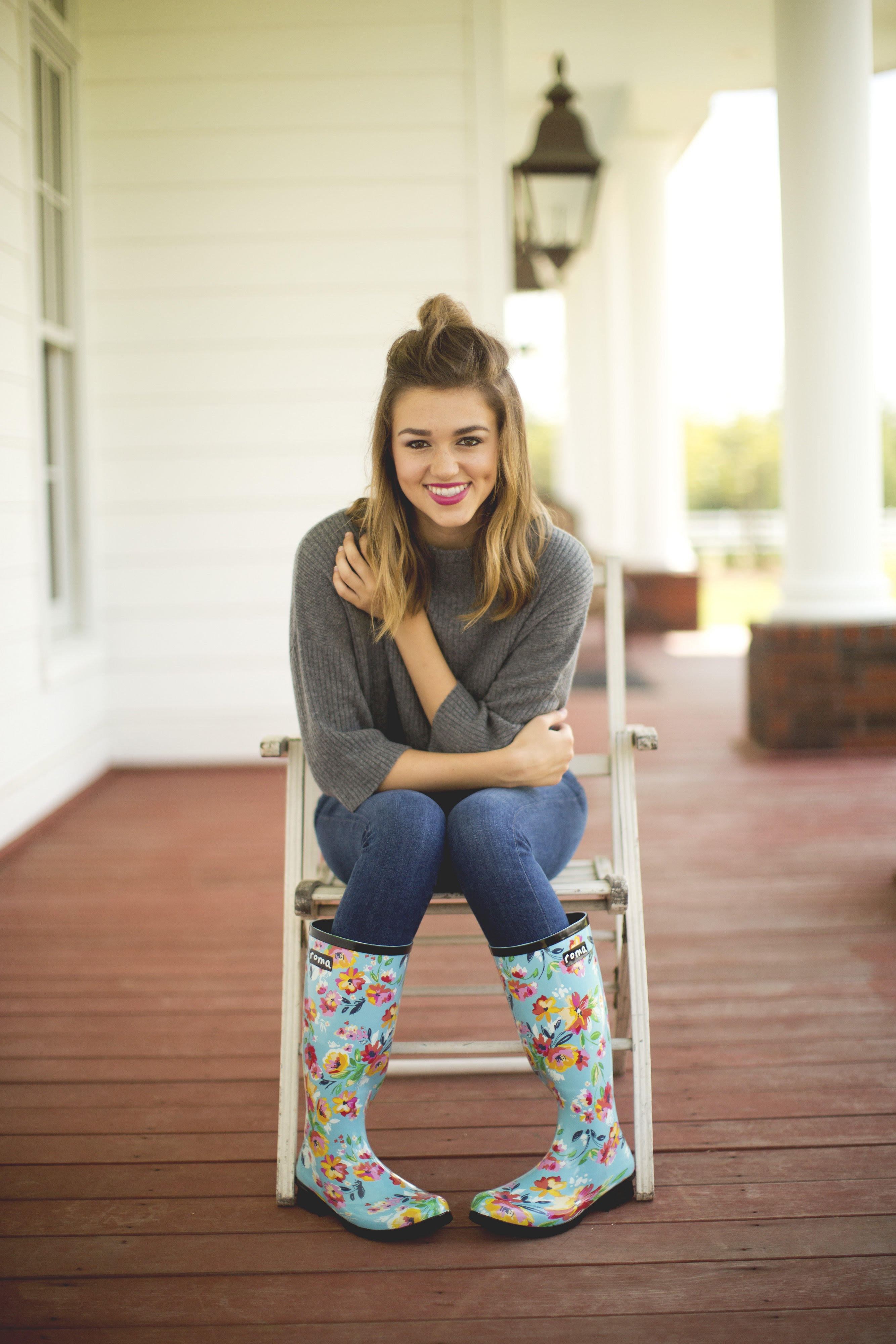 photo by prweb.com
Sadie is known for her powerful brand and large following of fans. She decided to team up with Roma Boots to collaborate on a rain boot that would be sold to benefit charity. The campaign was appropriately called "Give Poverty the Boot." For every pair sold, another pair filled with school supplies was given to a child in need. Sadie used her social media accounts to spread the word. She hashtagged #givepovertytheboot to raise awareness and advertise her efforts.  It helps that the boots are so cute too!
Mia Moo Foundation
photo by miamoo.org
Jase and Missy Robertson's daughter, Mia, was born with a cleft palette. The couple and family have been very open and honest about sharing Mia's health struggles and surgeries. In an effort to spread awareness and research for those with cleft lip and palette. The foundation also focuses on education. Many people do not understand what the condition is. Mia Moo's website states, "The Mia Moo Fund ia a fund of the Worldwide Foundation which is the 501(c)3 charitable organization. Your donations to the fund are tax deductible. The Mia Moo Fund is dedicated to raising awareness and funds towards research, treatments, and causes of cleft lip & palate. We invite everyone countrywide to participate with us as we strive to support one another, lend a helping hand, and bring a smile to each and every child."