Duck Commander CEO Willie Robertson's Top 3 Concerns For The Country
Duck Commander CEO, Willie Robertson, has been quite the political commentator lately. In recent press he's given his two cents about the state of the union, Donald Trump as president, and what he hopes to see in the future.
Willie Wants Christians Protected
Willie told Fox 411 that he hoped to see more Christian's rights protected now that Donald Trump is in the White House. Robertson said, "Obviously there's separation of church and state for a reason. I think many Christians just want their rights protected as believers and hopefully that can continue to happen"
Willie gained fame through the Duck Dynasty reality TV series. It's not a surprise he has Christians in mind when it comes to politics. In the series, The Robertson family is often featured praying together and talking about their faith. In the press they are even more outspoken about their Christian values and conservative viewpoints.
Willie Wants Change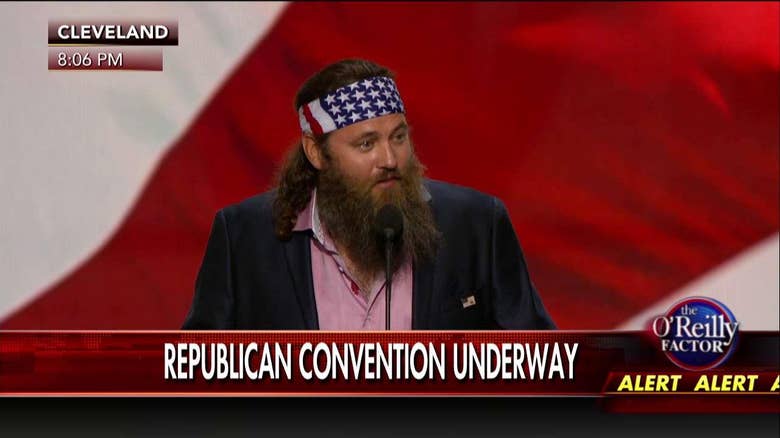 Like many Trump supporters, Willie has sited "change" as a big reason to vote for Trump. Now that the votes have been tallied, he hopes change is exactly what America will get.
The Duck Commander CEO said, "Hopefully they'll be some change in really how we do politics — that's one of the things that attracted me to him.
Hopefully, he'll cross the aisle and work with some Democrats, and we can get some things done. I'm excited about that, and maybe less of the special interests and less big money. He doesn't owe anyone any favors so hopefully we'll see."
Willie was also recently quoted in The Contributing Factor, as saying "Donald Trump is the most liberal republican president we've ever had." Robertson hopes this can be an asset to Trump in getting things done regardless of party affiliation.
The Duck Commander CEO Wants His Issues Addressed
When asked which issues were most important to him, Willie replied, "The balance of the Supreme Court." He also cited the economy.
The national debt was a big talking point for the Trump campaign. Willie is among the many who believe Trump's business experience will help him decrease the debt and bring prosperity to the nation.
Robertson said, "I was lobbying hard for a businessman to get in there. He knows business. He's had success. So I'm hoping he can in there and apply the right people, smart people, and get some good deals going. A lot of people need jobs."
Willie's been pretty busy lately. He admitted he hasn't had the chance to call and congratulate Trump on his win. The Duck Commander CEO has been busy with his new book The American Fisherman, and new spin-off series, Going Si-ral. It's unclear whether he will remain active in politics, but we can bet he'll be on Fox News quite a bit regardless.
Do you agree with the Duck Commander CEO's views?