Korie Shows THIS "Controversial" Christian Book Off, Duck Fans Immediately Curious…
Jesus Feminist is a new book written by Sarah Bessey about the woman's role in scripture and society. Earlier this week, fans spotted Korie Robertson reading the novel and wanted to know what it's all about.
Jesus Feminist
Jesus Feminist is a new book. Fans can purchase it on Amazon and in bookstores across the country. It is written by Sarah Bessey, a blogger and accomplished Christian writer. The Christian book dissects women's role in the church and the world, based on scripture.
Amazon describes the book as, "Written with poetic rhythm, a prophetic voice, and a deeply biblical foundation, this loving yet fearless book urges today's church to move beyond man-made restrictions and fully welcome women's diverse voices and experiences."
Bessey said, "I think sometimes people are a little bit confused about what a feminist is, and what feminism means. It really is equality. It's not to be equated with matriarchy… at the core it simply means that you believe women are people too. And to me, that is one of the things that really set Jesus apart. His feelings with women was that."
Korie Robertson held the book in a recent Instagram story. Sadie Robertson was poking fun at her mom's outfit, wearing socks with sandals. Korie pointed out that she was also holding a book and a kindle, since the kindle is hard to read in the sun. The book she showed the camera was Jesus Feminist, and many Duck Dynasty fans immediately wanted to check it out.
Will Other Robertsons Agree?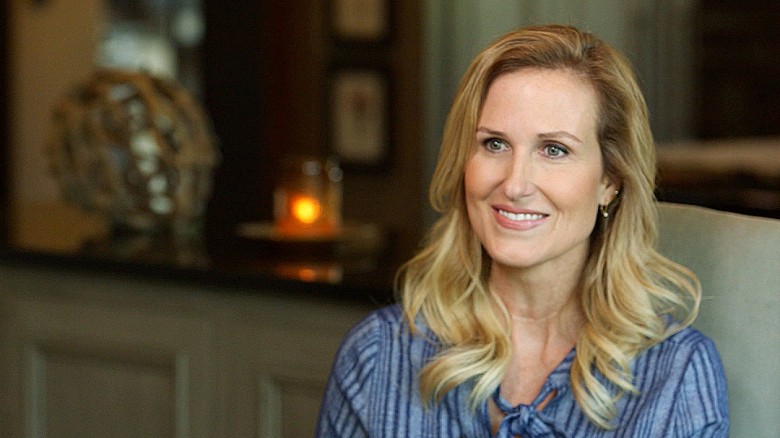 We have to wonder if any other Robertsons are going to read this Christian book. Korie Robertson is definitely one of the most progressive in her family. She went on CNN earlier this year and spoke about her disappointment with Trump's presidency. In that interview, she also spoke about how she disagrees with her husband at times.
Some of the men in the Robertson family, namely Phil Robertson, prefer women take on more traditional roles. However, Missy Robertson recently told a shocked crowd she is a "feminist in every sense of the word."
Boy do we wish we could be a fly on the wall when the Robertsons have these sort of discussions. What do you think of this new Christian book?