Does The Sheldon Spin-off Have A Premier Date Yet!?
Sheldon Spin-off Series
Big Bang Theory fans are eagerly awaiting a premier date for the Sheldon spin-off Series. We're all ready to see what the network has come up with. It's a large task to reprise such an iconic role. However, we do think the adorable Iain Armitage will be able to handle it. Here's what we know so far.
CBS's Official Announcement
CBS posted this article on the series recently. They explained that the show will be thirty minutes, just like it's parent series. The network didn't say an exact premiere date, but they did reveal that it is set to hit small screens during the 2017-2018 broadcast season. That means it may began as early as this Fall.
Jim Parsons Will Narrate
We also now know that Jim Parsons will narrate the series. This means that an older Sheldon will be giving his input and perspective on the events transpiring. We had previously thought Jim would only be involved in the production side of the project. However, fans are elated to hear he's providing voice over work. Hopefully this means that the show will have an authentically Big Bang feel.
Pilot Episode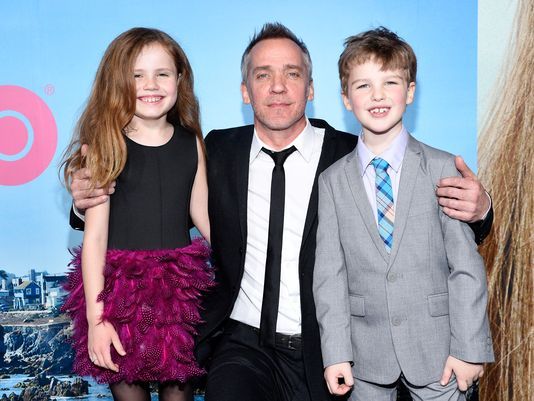 On top of all of this information, CBS also revealed that the producer of Iron Man will be working on the original Pilot. Jon Favreau will be the executive producer on the project. We also know Iain Armitage will play a young Sheldon, and Zoe Perry will play his mother.
Lance Barber, known for his work on The Comeback and Gangster Squad will be involved, as well as Raegan Revord. Raegan is only 9 years old, so we can presume that perhaps she is Sheldon's young twin. She's appeared previously on Modern Family. Also executive producing the show are Chuck Lorre, Steven Molaro, Jim Parsons and Todd Spiewak. 
It seems the Sheldon spin-off is in great hands. With such a great group of talent we can't imagine that this won't be a hit out of the park.
Sponsored Links