Amy Farrah Fowler came into our Big Bang Theory lives in season 3, and nothing's ever been the same since. Played by Mayim Bialik, Amy is socially awkward, yet spunky, and recently has been quite the relationship expert. Can you answer these 6 Amy Farrah Fowler trivia questions?
Amy Farrah Fowler Trivia
How did Amy Farrah Fowler and Sheldon Cooper meet?
The pair have been dating on and off for seven seasons now, so sometimes we forget that they actually met through a set up. Raj and Howard had found Sheldon's "Perfect match" through a dating site and couldn't let him miss the opportunity to meet her.
2. Why did Amy agree to date in the first place?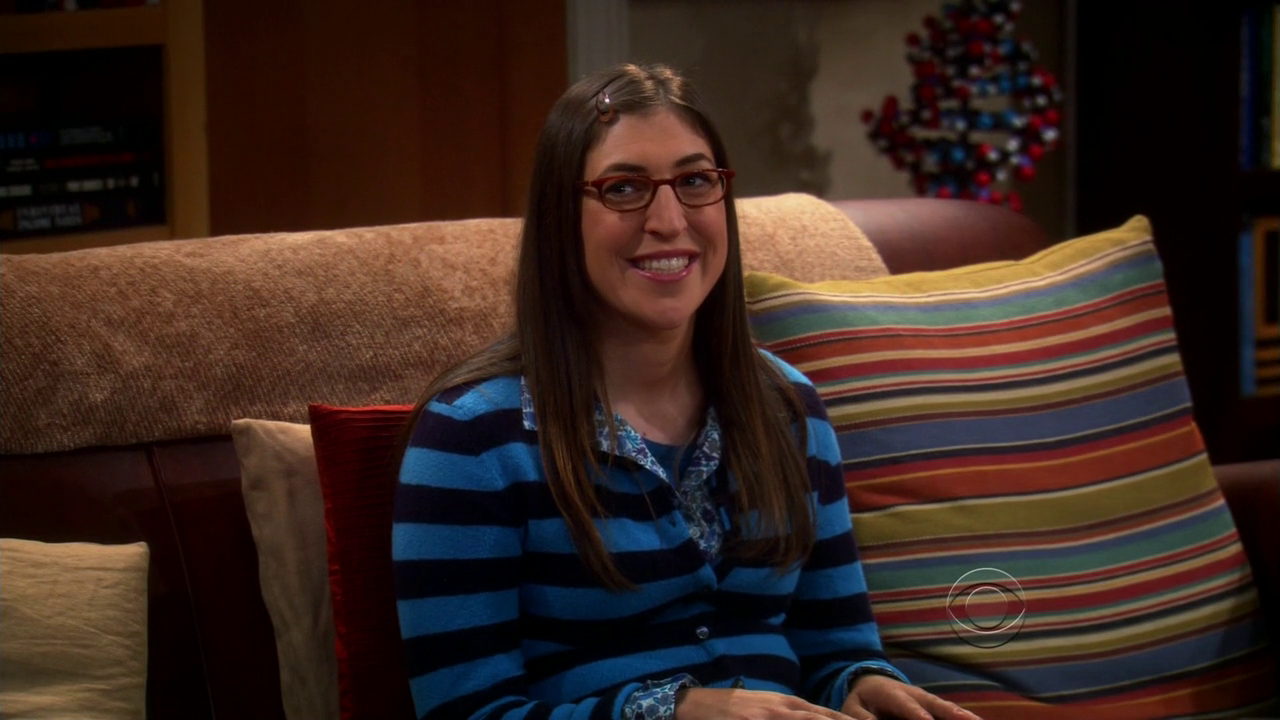 Amy admitted that even though she was like Sheldon and did not want a relationship, she had an agreement with her mother. If she went on one date a year her mom would allow her to use the family's George Foreman grill.
3. Who was Amy's best friend in high school?
Amy has also admitted that her best friend in high school was the janitor. She would eat lunch with him in his office frequently. 
4. Where did Amy study for her undergraduate degree?
Amy is a smart cookie. she attended Harvard University for her undergraduate, before going on to receive a PhD in nuerobiology.
Girls Night
5. In what episode did Amy first invite herself to Girls night with Penny and Bernadette?
Amy invited herself to Girls Night in The 21-Second Excitation. This is how Penny's posse was formed. Amy is now very close with both of the women, and has grown in her social standings quite a bit.
6. What musical instrument is Amy skilled at?
Amy has been taking harp lessons, and even played the instrument for Leonard and Penny's second wedding in Los Angeles. 
Could you answer all of these Amy Farrah Fowler trivia questions?