Bella Robertson recently admitted that being compared to her older sister is seriously tough. The Duck Dynasty daughter looks strikingly like her super successful sister. However, she's found a way to stop comparing, and found her voice.
Bella Robertson Is Unique
20 years old, wow! your smile is endless and i love you for it. keep doing what your doing its working for ya. so heres to 20 more years of laughing with/at you ? i love you more and more each year
Bella Robertson recently wrote a guest blog post for Sadie's blog Live Original. Bella is one of the younger Duck Dynasty grandchildren. She's the fifth child of Korie and Willie Robertson, and only recently started coming into her own. 
Bella explained that often she is compared to her older sister. She wrote, "I had just really started looking like my sister, Sadie. Although I love this compliment so much, I was also getting comments like "Wow! You look so much like Sadie, but she's the prettier one." For a long time, I let comments like these come in and steal my joy. I let comments like that define me."
Photo by pinterest.com
The sisters certainly do look alike. They both share Willie Robertson's signature dimple. They're also both brunettes with wide smiles and joyful faces. However, Bella admitted to feeling overshadowed by her hyper-successful sister. 
Recently Sadie has been taking the entertainment industry by storm. She's starred in several music videos. Previously she had appeared on Dancing With The Stars, and this past summer she even appeared in a Hallmark film. Sadie has an it-factor, and it's hard not to be jealous or feel less-than when your sister is so mega-famous.
Bella's Transformation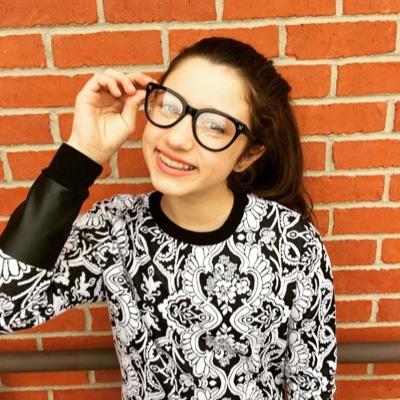 Photo by twitter.com
Nonetheless, Bella found strength in God. She wrote, "After I began to get in touch with Jesus, I found that I could be so powerful if I just had confidence! I had to stop trying to be confident in the things that stole my confidence, and that I was just a lot different than Sadie."
Bella also told readers that she and Sadie could not be more different. She explained, "When we understand our differences can be our greatest strengths, we empower each other to be the strongest, boldest and loudest we have ever been."
We had no idea Bella Robertson felt pressure to be like her older sister. But, we're so glad she's learned to be her authentic self and to feel confident on her own.