Are The Big Bang Theory Writers Trying To Tell Us Something About Leonard and Penny's Marriage?
This Week's Big Bang Theory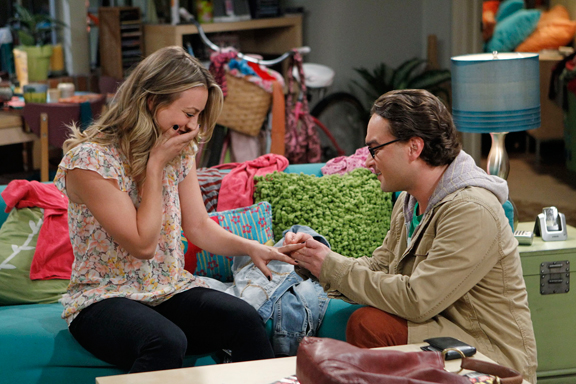 This week's The Big Bang Theory seemed to center around Bernadette and Howard returning from maternity leave, and the introduction of Bert's new girlfriend. However, there was a serious undertone going on that perhaps not all TBBT fans noticed. Did anybody else recognize that the Big Bang Theory writers seemed to be putting Leonard and Penny's marriage down? Are they trying to tell us this couple is headed for splitsville? We dissect.
The Big Bang Theory writers might be trying to tell us that Leonard and Penny aren't meant to be. Most recently they've shown us that the pair's marriage was in trouble when they gave them the need for a relationship agreement. They also proved the two aren't as close as they could be in last week's episode. When Raj moved in, he proved to be a better companion to Penny than Leonard is. So why all the problems?
It seemed like The Big Bang Theory writers were trying to juxtapose Bert's new girlfriend with Penny. Sheldon pointed out that like Penny with Leonard, Bert's new girlfriend was far more attractive and younger than him. He also pointed out that Leonard tries to attract Penny with groveling. Is a healthy relationship based around groveling and begging?
Penny also expressed dissatisfaction with her marriage throughout the episode. She pointed out that Leonard isn't very romantic when she noted on their first date he used a coupon to buy her a pretzel. She also hinted that she wants him to go to a personal trainer. At the end of the episode, she even pointed out that Leonard is shorter than her, as she sipped her wine and raised her eyebrows.
It seems Penny thinks that she's way too good for Leonard.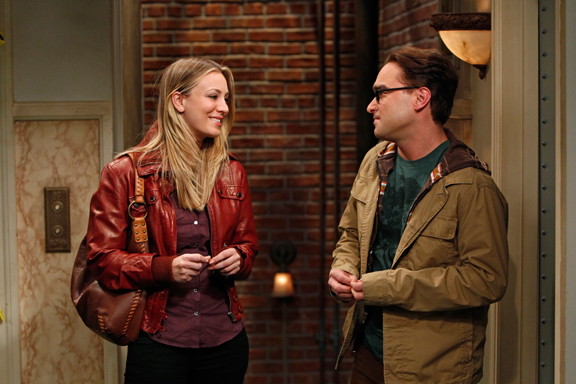 Is this The Big Bang Theory writers' attempt at a few harmless jokes, or is there something more here? We seriously hope this isn't a major case of foreshadowing. We don't want to see Leonard and Penny's marriage fall apart.
What do you think? Are these jokes harmless, or something more?
Sponsored Links