8 Reasons Why You Love Sheldon
photo by alexraphael.com Sheldon Cooper is quite possibly the most complex and compelling character on The Big Bang Theory. He is often confused by social situations, and yet we love him for it. Here are 8 reasons why we love Sheldon.
He Breaks It Down
No figure of speech is safe with Sheldon in the room. He won't let you get by with telling a falsehood. Although at times this can be a bit annoying to the cast, as fans it's a nice refreshing perspective…
He's Honest
photo by pinterest.com
With Sheldon, what you see is what you get. There's no hiding how he is feeling, or what he is thinking… 
He Compromises For Amy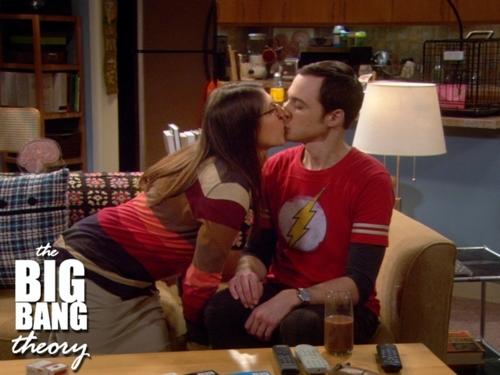 photo by tvfanatic.com
Despite Sheldon being very set in his ways, he makes large compromises out of love for Amy. It's clear he loves her deeply through his actions. Sheldon overcomes his disdain for physical touch, especially in the beginning of their relationship.
Soft Kitty…Need We Say More
photo by pinterest.com
It doesn't get much quirkier than Sheldon. Soft Kitty Warm Kitty Ball of Fur…Happy Kitty, Sleepy Kitty Purr Purr Purr. You love it, and you know it.
He's Very Blunt
photo by thechive.com
Sheldon is incredibly blunt, especially when it comes to talking with his friends about their sexual lives. No subject is off limits, and that makes for great television.
He's Hilarious Without Trying To Be
photo by thechive.com
Sheldon's one-liners are hilarious, and they keep us laughing episode after episode. His quick thinking makes for great friendly jabs.
BAZINGA
photo by pinterest.com
Without Sheldon Cooper, we wouldn't know the greatness that is "Bazinga." We'd be clueless about how to express ourselves in jest.
He Is Unique And Proud
photo by thechive.com
Sheldon is unlike any other character on television. He is true to himself and celebrates his idiosyncrasies. He inspires us to let our weirdness out too!
What are your top reasons why you love Sheldon?
Sponsored Links