Getting to Know Johnny Galecki
John Galecki plays Leonard on TBBT. He is also known for a prominent role as David Healy on Roseanne. You know everything about him on-screen, but do you know these strange facts about him off-screen? He's an interesting guy; here are 6 weird facts about Johnny Galecki.
He Secretly Dated Kaley Cuoco for Two Years
photo by newyorkdailynews.com
Many fans know now, but back then audiences were shocked to know that Kaley and John had been dating secretly for two whole years while filming The Big Bang Theory. Why they kept this relationship under wraps is understandable, when you consider the amount of press they would have received as co-stars in love on and off screen. We're just shocked they were able to pull this off. They split in December 2009, and fans have not been able to tell onscreen that there is any weirdness between them.
He's a Drop Out
It's ironic that Galecki plays Leonard, a well-educated scientist obsessed with knowledge, while he himself left school at age 14. He never made it past the 8th grade, and it's hard to imagine him with any other path. Johnny doesn't think other students should follow his suit, but he's glad for where he ended up.
He Owns A Log Cabin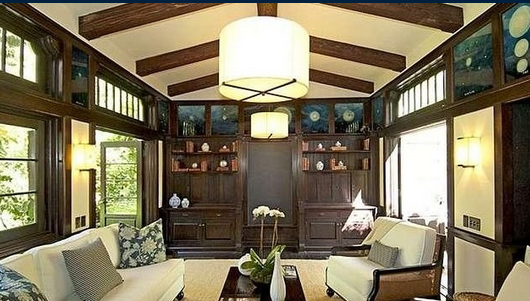 photo by notjustrich!.com
Leonard doesn't seem like an outdoorsy guy, but John Galecki sure is. He owns a log cabin in Santa Margarita, and it sits on over 360 acres of land. We can't imagine what he does out there in the middle of nowhere. Although, he's not exactly roughing it; the property has its own vineyard.
He's Into…Bathroom Design?
photo by variety.com
When he first got to Hollywood, and things weren't going perfectly, he took up a course in "bathroom design." What this is exactly we aren't sure; picking out toilets cabinets and shower heads perhaps? Strategically placing the towel rack within arms reach of the shower door? Perhaps Galecki can help you get the most out of your laboratory time.
He's Starred In Over 30 Movies
photo by pinterest.com
Galecki may have the most projects on his resume out of all the TBBT cast. He's starred in over 30 movies and 15 television shows. He even appeared in a Dave Matthew's Band music video. You've seen him in National Lampoon's Christmas Vacation, and I Know What You Did Last Summer. You may have forgotten that he also appeared in Happy Endings, Hancock, and Vanilla Sky.
He's Pescetarian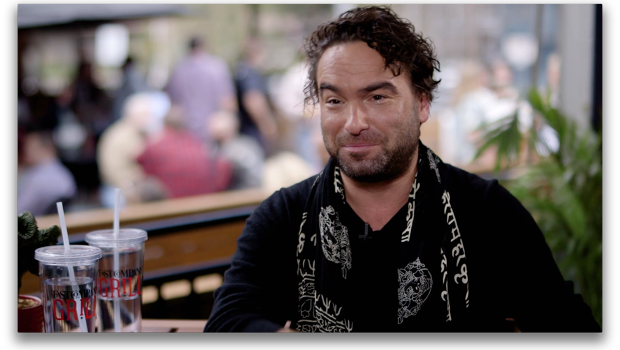 photo by twitter.com
He's a vegetarian who eats seafood. This is funny because his on-screen love Penny is known for saying "I'm a vegetarian, except for fish, and the occasional steak; I love steak!" John, Kaley, and Mayim are all vegetarian.
Sponsored Links
Sponsored Links