NEW: Fans Are Going Crazy Over These Photos Of Simon And His Wife… You'll See Why
Simon Helberg and Jocelyn Towne Are… An Unexpected Duo
Simon Helberg may be married onscreen to Melissa Rauch, but in real life he and his wife Jocelyn Towne have been happily married for almost 10 years. They share two children, Adeline and Wilder. Here are five stunning photos of the couple. We just love them.
We just love them.
Old Hollywood Glamour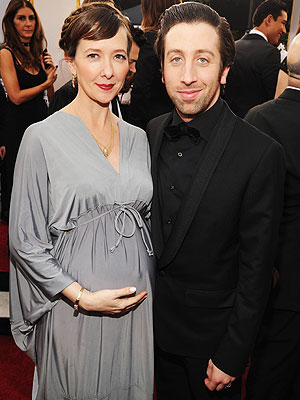 This photo was taken while Jocelyn was expected the couple's second child, later named Wilder. The two of them look fantastic in their formal wear. Jocelyn is absolutely glowing and we love her up-do and bold lip choice.
Goofing Off
It's not all glitz and glamor for this couple. Here they are goofing off for a selfie on their Hawaii vacation. When you marry someone like Simon Helberg, you have to be ready for a laugh at all times.
Black Tie
Here is the couple at another black tie event. Since they are both working actors, this couple knows their way around the red carpet. Jocelyn always looks stunning, and Simon cleans up well.
Somber Activism
The pair have used their red carpet appearances as an opportunity for activism. At this year's SAG awards they protested President Trump's travel ban with signs saying "Let Them In" and "Refugees Welcome."
One Big Happy Family
They certainly are one big happy family. Here the couple strips down to more casual wear to take their kids out on a walk. We can't help but notice Simon's crazy mustache. Definitely a choice.
Do you love Simon Helberg and Jocelyn Towne?
Sponsored Links
Sponsored Links