1Simon Helberg and Jocelyn Towne Are… An Unexpected Duo
Simon Helberg may be married onscreen to Melissa Rauch, but in real life he and his wife Jocelyn Towne have been happily married for almost 10 years. They share two children, Adeline and Wilder. Here are five stunning photos of the couple. We just love them.
We just love them.
Old Hollywood Glamour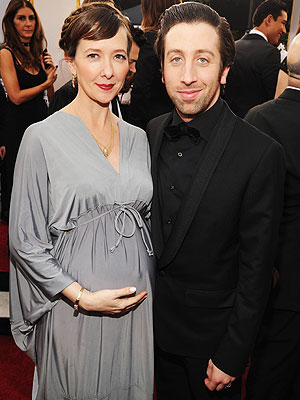 photo by celebritybabies.com
This photo was taken while Jocelyn was expected the couple's second child, later named Wilder. The two of them look fantastic in their formal wear. Jocelyn is absolutely glowing and we love her up-do and bold lip choice.
BackNext