Here's The Absolute Sexiest Kaley Cuoco Cover Shoot You'll Ever See…
Kaley Cuoco Cover
Kaley Cuoco brings the sex appeal to The Big Bang Theory. She plays Penny, the blonde bombshell that causes a disruption in Sheldon and Leonard's life and really got the whole show started in the first place. TBBT fans know just how athletic and stunning Kaley is, and with 25 years in the entertainment industry, she's had her fair share of magazine covers. Here are four of Kaley Cuoco's sexiest covers yet.
Her First Cosmo Cover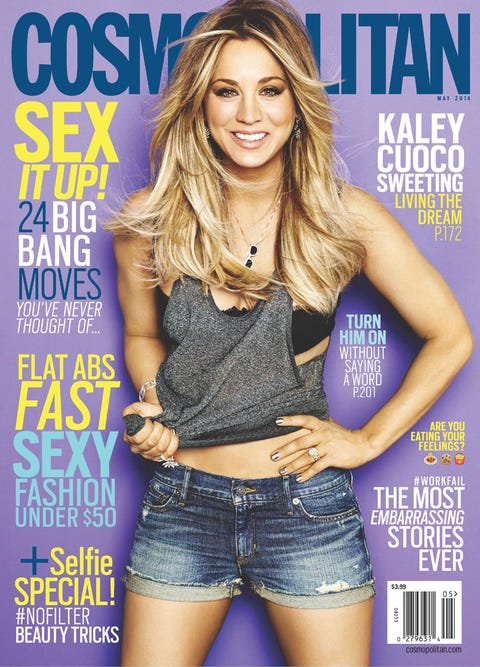 Kaley Cuoco has said she loves Cosmopolitan and was elated when she was asked to be their cover girl back in May 2014. In this shot, Kaley wore sweet jean shorts and an athletic tank top. She showed off her bronzed skin and beautiful blonde hair. She looks like America's sweetheart, without trying too hard.
Her Second Cosmo Cover
The second Kaley Cuoco Cosmo cover happened in 2016. This time Kaley had that same bronzed glow and jean shorts, but her new edgy haircut and skintight body suit gave her a bit of an edge. Bodysuits have come into fashion in the past year, and Kaley was ahead of the curve.
Shape Magazine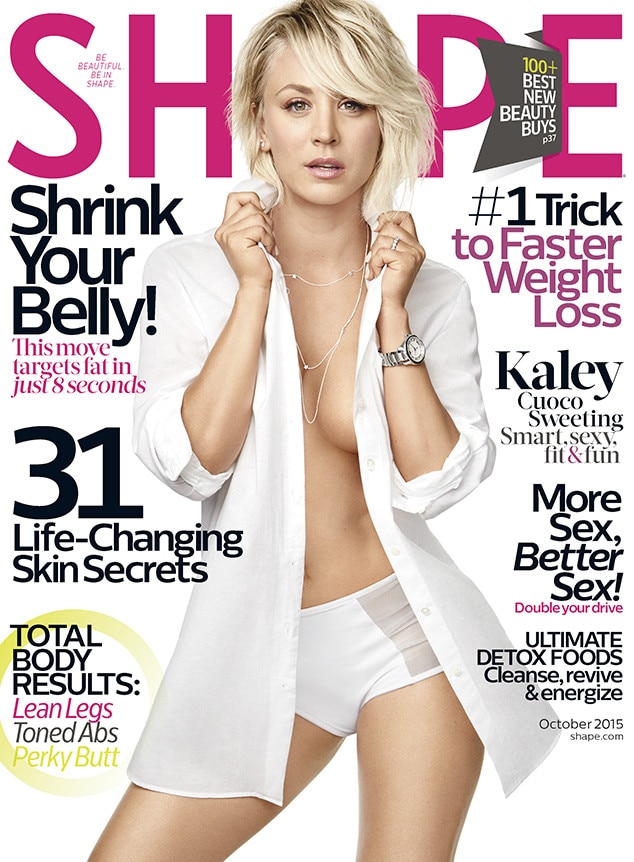 It's no surprise that Kaley was asked to pose for the cover of Shape magazine. The TBBT star is an avid athlete, competing in equestrian competitions all the time. She was also at one point nationally ranked in tennis and is an avid hot-yoga participant. We'd guess she knows a thing or two about getting, and staying, in Shape.
Women's Health Mag
We're sensing a pattern here. On the cover of Women's Health Magazine, Kaley Cuoco boasted a bronze glow and flashed her washboard abs. We'd guess she gets those perfect obliques from lots of side planks and downward dogs. Plus, keeping your balance on top of a horse is a great core workout.
What's your favorite Kaley Cuoco Cover story? Do you read these magazines?
Sponsored Links