10 Shocking Ways The Robertsons Contradicted Themselves
We're all huge Duck Dynasty fans. However, we aren't completely blind to this families giant contradictions. Sometimes life isn't just black and white.
The Duck Dynasty Complex
Duck Dynasty's fame was complex, unexpected, and sometimes hard to understand. Back in 2008, many people wouldn't have guessed that the future number one reality TV series would be about a bunch of long-bearded men. When the show first premiered, people were intrigued by the apparent contradictions the family made. The Robertsons looked homeless, yet lived in mansions. Their men were as dirty and outdoorsy as could be, but they never cursed or yelled. Their lifestyles were far from the norm, yet their kids seemed to live normal lives. Here are some of the contradictions we've noticed over the years.
The Beards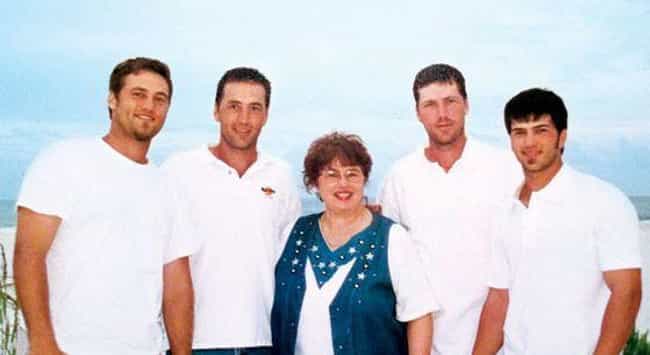 The beards are one of the most fascinating parts of Duck Dynasty. While Phil Robertson has had a beard for as long as the boys can remember, Willie, Jase, and Jep didn't always have them. The tradition was that the men would grow out their beards for duck season. The dark hair color helps to camouflage them from the animals and also keeps them warm. However, they'd quickly shave them off after the season was over.
Willie Robertson is a quick businessman and he soon realized that the beards were becoming a part of the Duck Commander brand. When the men started creating DVDs and eventually signed on for the reality series, they took the beards year round. Willie said, "It's the best marketing gimmick anybody's ever thought of and it didn't cost…"
You might think the Robertson men are a scruffy disheveled group, but photos of them pre-beards show that these men are actually quite attractive.
"Reality" TV
Another major contradiction from Duck Dynasty– the family became famous for their "reality" TV show, yet their actual series was also far from a documentary of their lives.
The Robertsons have admitted that they would often create skits or plan ahead. While many fans imagine a reality TV show as simply cameramen following a family carrying on with their regular lives, the Robertsons liked to stir things up and guide the plot of each episode. It's not exactly "reality," but it's not exactly fiction either.
The Robertsons were one of the first families to admit that their "reality show" isn't completely real. They call it "guided reality." However, the family does realize that their audience can tell the difference. Korie Robertson admitted, "Those episodes that are authentic and meaningful to us are the ones I think are the best, like when Phil and Kay renewed their vows [season 4] or we adopted Rowdy [season 10]." 
Despite wanting to be an open book, the family will always protect one another. Willie Robertson explained that he and Korie are heavily involved in the show's editing. He said, "We try to protect everybody and not get caught in something embarrassing, though. There was one time Si was picking his nose and producers thought it was funny. We were like, 'No, take that out.'"